Description
UNLEASH YOUR POTENTIAL
See your way to victory with the innovative Titan MSG 32-01 gaming monitor.
SUPER RESPONSIVE
Experience the next level immersion on a 2K IPS display with a 1ms response time.
165 Hz Refresh Rate
TITAN Premium Gaming Features
No compromises and great performance for everyday gaming includes a Innolux IPS panel M315KCA-E7B with 165Hz refresh rate for ultra-smooth gameplay. In addition, a 1 ms (MPRT) response time allows you to react quickly and game with precision.
This IPS panel already used on GIGABYTE M32U, et M32Q
Titan 32 inchs IPS HDR400
Rich colors and high contrast DisplayHDR 400 delivers incredibly vivid and realistic imaging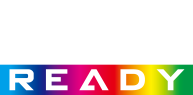 THE MOST VIVID DISPLAY
The TITAN series gaming monitor is equipped with HDR10 technology which produces images with more details, and a wide range of colors, and appears more similar to what is seen by the human eye when compared to traditional monitors.